Reposted from Fusion.net:
As the New York primaries near, our remaining presidential candidates are doing their best to seem like they "get" New York. They're all trying so hard!
Bernie Sanders, an actual New Yorker, did a disappointing job of this when he forgot that you can no longer use tokens to ride the subway. Times have changed, Bernie.
Hillary Clinton demonstrated that she knows in theory how to legally pass through a subway turnstile, but that she's had very little practice.
To be fair, we've all been there.
Donald Trump has emblazoned his name over several tall skyscrapers in the city, so he's good. John Kasich ate a very large sandwich in the Bronx because…New Yorkers love sandwiches?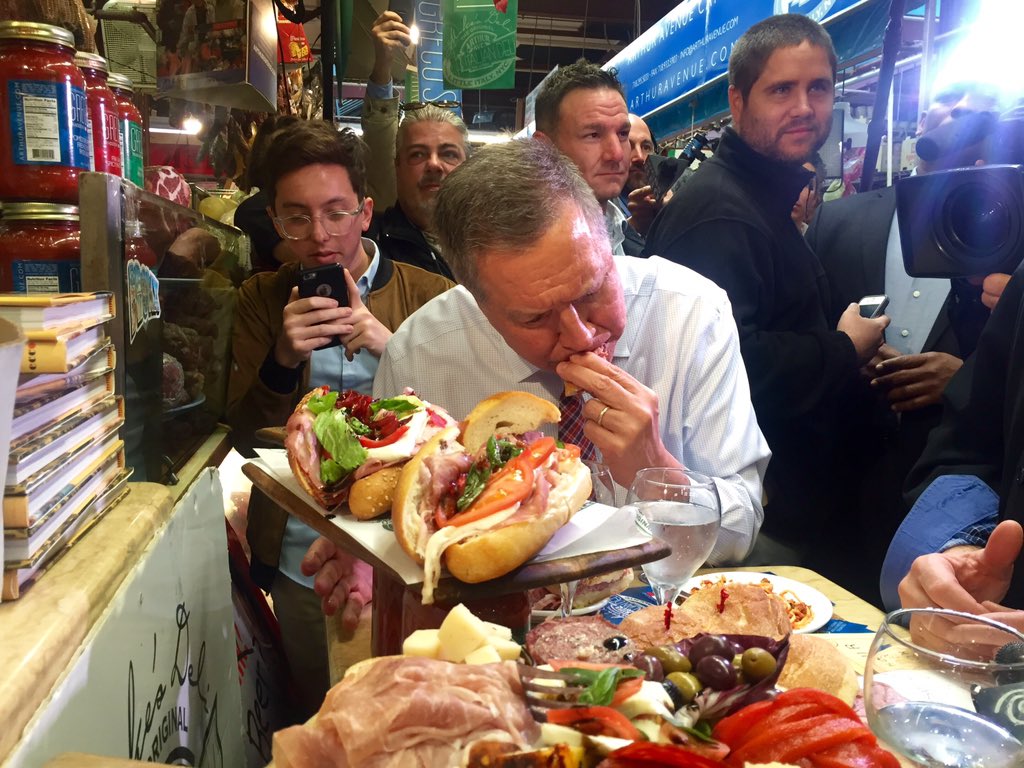 Ted Cruz, on the other hand, went off the beaten path of subway know-how and sandwich-eating when he visited a model matzah bakery in Brooklyn today.
According to DNAinfo
, Cruz stopped by the Chabad Neshama Model Matzah Bakery in Brighton Beach before heading to the Jewish Center of Brighton Beach. Rabbi Moshe Winner, the Chabad director, told DNAinfo that his organization won't endorse Cruz.
"We welcome everybody, we don't officially support any of the candidates," he said, adding, "Matzah is all about freedom." It appears to have been a very dignified affair, at least as far as Cruz was concerned. But dignified in a cool, participatory way:
Perhaps a visit to the matzah bakery will help convince New Yorkers that Cruz thinks "New York values" are actually a good thing, but probably not.
Read the full post here.